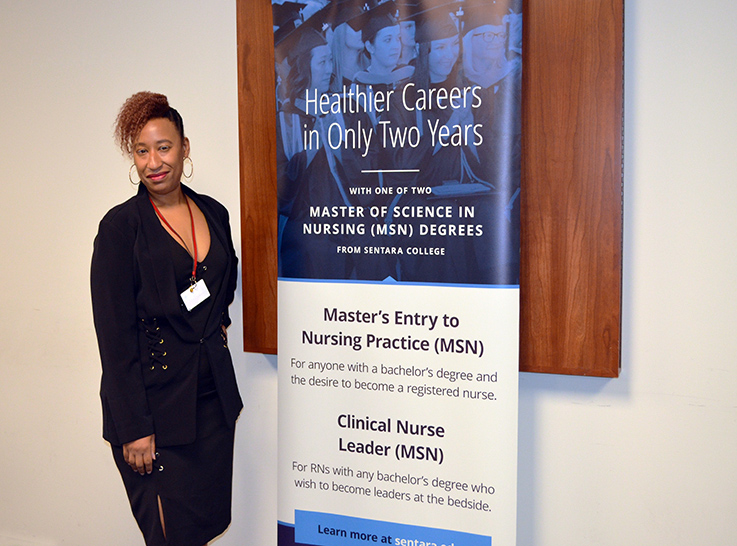 Wednesday, February 15, 2023 -

11:30am

to

12:30pm
Interested in beginning or elevating your career in healthcare? Join a college recruiter virtually. We will be happy to discuss the on-site and online programs available to Williamsburg and Peninsula residents:
Patient Care Technician Certificate Program
Master of Science in Nursing Clinical Nurse Leader Online Program
Certificate in Cardiac Electrophysiology (CEP) Online Program
No appointment is necessary. To ensure you get the most out of the session, be prepared to:
* Join the session on time. Sessions start promptly at the time listed. If you are late, you will not be allowed into the session.
* Submit transcripts for review, if applicable.
* Review information about the college beforehand so you can ask pertinent questions. Our website is www.sentara.edu
* Complete an application, if applicable.
* Be prepared to stay for up to 1 hour for the info session.

NOTE: The session will be hosted using Google Hangouts (and guests will be muted).
Follow the link here to enter the session: meet.google.com/utz-bkeg-iif